Broze
NOTES
More chocolatey, less roasty. Contains lactose.
Derivative | Citra
NOTES
Notes of mixed citrus, pineapple, dank, earthy, stanky
Derivative | Citralaxy
STYLE
Double-Single-Hopped Pale Ale
NOTES
Our first double-single-hopped variation in the Derivative series. Contains both Citra and Galaxy hops. Notes of orange, papaya, mango, grass, and dank
Derivative | Comet
STYLE
Single-Hopped Pale Ale
NOTES
Notes of strawberry, watermelon rind, grapefruit
Derivative | El Dorado
STYLE
Single-Hopped Pale Ale
NOTES
Notes of lime, green life savers, navel oranges
Derivative | Galaxy
NOTES
Notes of orange, tangerine, papaya, earthy, anise
Derivative | Mosaic
NOTES
Notes of honeydew, orange, blueberry, earthy funk
Derivative | Mystery
STYLE
Triple-Hopped Pale Ale
NOTES
Batch 2 (Sept 2020) Notes of grape, pine, grass, some dank Batch 1 (July 2019) Notes of pineapple, floral, citrus rind, pine
Derivative | Sabro
STYLE
Single-Hopped Pale Ale
NOTES
Notes of lime zest, mint julip, earthy, coconut, and the last sip of bourbon when the ice has melted
Derivative | Vic Secret
NOTES
Notes of orange, pink grapefruit, spruce, earth
Derivative | Waimea
STYLE
Single-Hopped Pale Ale
NOTES
Notes of dried mango, navel orange pith, and straw
Ethereous
NOTES
Notes of melon, orange, fruit punch, honey
Flummox
NOTES
Made with fresh, locally malted grains from Stone Path Malt in Massachusetts and hopped with a "new-meets-old-school" blend of Saaz hops grown in the Czech Republic and a touch of Motueka from New Zealand. The result is a refreshing, crisp, lightly bready Pilsner with a gentle swath of grass, lime, and citrus in the finish. Clean. Simple. Crispy.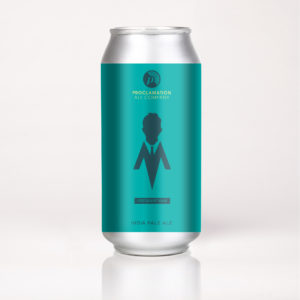 Ordinary Man
NOTES
Formerly the beer named 42.
IPA dry-hopped with Citra and El Dorado hops. Rounded, easy-drinking body, with notes of orange, pineapple, mango, and fresh cut grass.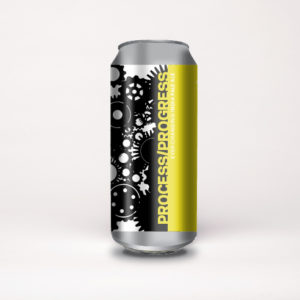 Process / Progress
NOTES
A rotating IPA series that allows for experimentation with hops, other ingredients, and brewing processes.
8/7/19: #25- Vibrant, crisp and crushable IPA made with Stone Path Malts Nor'east gold pale, malted and flaked oats, then hopped with Azacca, Vic Secret, and Equanot. Notes of light citrus, the white stick from a pack of Fun Dip, and pineapple pith, 6.5% abv.
3/6/19: #24- This IPA pours like straight oil. Made with a grist containing 50% malted, toasted, flaked and golden oats, heavily hopped with Azacca in the kettle, then dry-hopped heavily with Azacca, Galaxy, and El Dorado. Viscous hop oil brimming with notes of dank pineapples, over-ripe oranges, and fresh lit grass, 7.2% abv.
12/19/18: #23- For this batch, we tried to drive some crispy refreshing tones through the beer by attenuating further than most of our IPAS, carbonating higher, and using a bit of a more subtle hop combo that plays nicely with those drier aspects of the beer. We hit it pretty hard with Cashmere hops and finished lightly with Galaxy. The beer ends up with a nice crisp lemongrass, pineapple, and citrus profile, 6.4% abv.
11/9/18: #22- IPA comprised of a grist heavy with malted, Golden Naked, and flaked oats with a touch of lactose, and dry-hopped with an obscene amount of Azacca, Mosaic, Citra, and El Dorado hops (8 lbs per bbl). Packed with a gargantuan amount of oily taste-tones, sticky with flavors of passionfruit, orange, pineapple, grapefruit, 7.0% abv.
9/12/18: #21- IPA with Topaz, El Dorado, and Mosaic hops. Notes of creamy naval orange, clementine, lemon verbena, and French thyme, 7.0% abv.
7/11/18: #20- IPA with Comet, Citra, Vic Secret, and Mosaic hops, 6.6% abv.
6/29/18: #19- IPA with Citra, Centennial, and Simcoe hops. Robust orange/grapefruit flavors with a little pith on the side, 6.8% abv.
5/24/18: #18- IPA with Galaxy, Citra, Comet, and Columbus hops. Citrus, dank, and earthy, 7.0% abv.
4/11/18: #17- Double IPA with South African XJA2/436, Denali, and Citra hops. Orange/lemon pith, slight grassiness with a little honeydew melon in the background, 7.9% abv.
3/23/18: #16- IPA with Vienna as our base malt and a ton of Citra and Vic Secret hops. Orange and a little pithy, 7.2% abv.
3/9/18: #15- Double IPA with hugely delicious pineapple and citrus notes, 8.0% abv.
1/19/18: #14- IPA with a restrained malt bill and heavy dry hop, and fermented with a French Saison yeast below usual saison fermentation temperatures. Slightly tart, light saison character, overlapped with an aggressively fruit-forward blend of American and Southern-Hemisphere hops.
12/29/17: #13- Double IPA double dry-hopped with all El Dorado hops, 8.0% abv.
Sitka
NOTES
Aromas of spruce and pine sap meld with peppermint, grapefruit, and citrus pith. Bright and lively on the palate with flavors of grapefruit, candied orange peel, and spruce. Finishes perfectly with that resinous bitterness.
Sprout
NOTES
IPA with Strata, Azacca, and Citra hops. Aromas of lemon peel and tropical fruit. Tastes like a light tropical punch with an edge and a nice low ABV. Super crushable.
Stalk
NOTES
With Citra, Mosaic, and Vic Secret hops. Notes of overripe orange, mango, pineapple, dank.
Tendril
NOTES
Our first IPA ever brewed. Notes of grapefruit, pine, orange, melon