A Pig in a Cage
NOTES
With Chocolate, Maple, and Bacon. Chocolate aroma up front that gives way to faint hint of smokiness. Rich milk chocolate notes with lingering maple on the back palate with a touch of smoke.
Adelia
NOTES
We took our Oak Aged Initiation's Over and fermented it in wine barrels for five days. Then we transferred it into stainless and blended in a portion of straight foeder beer. Named for his daughter Harper's middle name, it's apropos that this batch of Adelia was one of the last beers that Dave helped blend.
It then sat in stainless for a few months and then matured even more while naturally carbonating in bottles for 3 months. A true mixed fermentation farmhouse ale. Aromas of unripe peaches and citrus Sweetarts, with light floral notes similar to a wild flower honey. The nose also brings light amounts of Brett funk and low level earthiness. It drinks light and crisp with a delicate but lingering acidity. It has a small amount of Brett funk but the main driving flavors are reminiscent of citrus Sweetarts and white peach.
Aiwass
NOTES
Blended foeder beer with pineapple sage
Amphibian Days
NOTES
With comet and centennial hops. Notes of watermelon rind and classic grapefruit.
Between the Click of the Light and the Start of the Dream
STYLE
Farmhouse Ale, Saison
NOTES
Belgian-Style Farmhouse Ale with Lemon Peel. This saison has the color of a golden spring dawn just as the sun rises to evaporate that dewy dream state. Citrusy and floral with a slightly spicy kick carries notes of clove, unripe peaches, and the sweet tang of lemon verbena. Close your eyes and let your dream transport to a bright, sunny afternoon walk through a field of hay on your way to a beautiful lemon grove. Sit back, take a sip, and relax.
Black Hexes
NOTES
Notes of chocolate, hazelnut, licorice, and roasted fig
Black Napkins
NOTES
Batch #1 (500mL Bottle): Fermented with our house mixed culture in oak with Zinfandel grapes. 8.4% abv (released July 13, 2018)
Batch #2 (12oz Can): with Syrah grapes. 9.3% abv (released May 7, 2019)
Batch #3 (12oz Can): with Malbec grapes. 8.8% abv (released July 16, 2019)
Batch #4 (12oz Can): with Cabernet Franc grapes. 9.0% abv (released November 14, 2019)
Blood Moon Presence
STYLE
Belgian Dark Strong Ale
NOTES
We took a portion of our Belgian Quad, Moon Presence, and conditioned it on red wine grape must for about a month resulting in a deep garnet liquid, with aromas of red fruit and banana. Medium-bodied and semi-sweet, with notes of caramel, fig and red fruit with a subtle, rounded acidity. Surprisingly mellow despite its 11.5% abv, this beer should age beautifully.
We packaged Blood Moon Presence in classic Belgian 750ml bottles to remind us of a time when people didn't exclusively drink hazy IPAs.
Cattlestar Galactica
NOTES
With Comet, Galaxy, and Simcoe hops, plus lactose. Notes of overripe honeydew melon, grapefruit, lemon pith, anise, and caramel cream candy.
Cocoboi
NOTES
With toasted coconut, cacao, vanilla, and lactose
Crazy Space World
NOTES
This label design is a collage created by Dave and Lori's 7-year old daughter, Harper.
Our brand new IPA with Sabro and Azacca hops, coming at you hard with an aromatica-wafty-mouthgulp of Dubble Bubble, freshly cut mango, peach-rings, served in a bed of shredded coconut, and light lemongrass. Supremely drinkable and complex, this is ready for action... oh and the best part? You can get lost in this label for hours as you drink a few and maybe feel like you got a free spacecation. Win/win.
Derivative | Strata
NOTES
A unique and beautiful balance of sweet and zesty with flavors of overripe mango and apricot jam and notes of peppercorn, holy basil, and raspberry leaves.
Digital Panopticon
NOTES
Imperial Stout aged for 16 months in Breckenridge Whiskey Barrels and conditioned with New Harvest coffee and toasted almonds. Nutty and smooth with notes of coffee, almond, dark chocolate, coconut, and vanilla. Silky mouthfeel, subtle sweetness, with a bittersweet finish. It's basically a liquid Almond Joy!
Down Side Up
NOTES
with pineapple, vanilla & lactose
Dripping in this Strange Design
NOTES
Imperial Stout with Chocolate, Marshmallows, Caramel, Vanilla & Lactose.
Inspiration: Take a pint of Phish Food®, let it melt, pour it into a glass…
Massive amounts of chocolate, marshmallows, and caramel were melted down to make this liquid dessert. Creamy, smooth, and deliciously satisfying, this Imperial Pastry Stout comes in at 10.4% abv.
Ethereous with Oak
NOTES
Our base Ethereous IPA fermented with oak staves. Aromas of white peach with a hit of melon. Soft notes of cantaloupe and honey dew with lingering vanilla and oak notes on the back palate. Very creamy mouthfeel nicely accents vanilla flavors.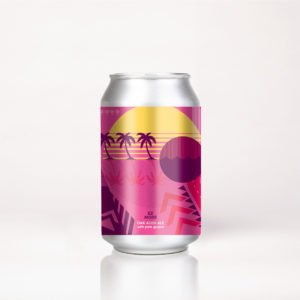 EZ Mode
NOTES
Blend of 8 month and 1 year old oak foeder beer and refermented with pink guava. Super light, tropical, lively, and refreshing. Guava character is present without being a fruit bomb.
EZ Mode Pineapple
NOTES
This version of EZ Mode is the same Oak-Aged Ale based with Pink Guava, but then also conditioned on Pineapple. Light and subtly tart with notes of overripe guava, candied pineapple, peach rings, fresh squeezed blood orange, white nectarine, and a soft oak presence.
Fauxmenclature
NOTES
This is definitely NOT Nomenclature.
Notes of papaya, candied mango, weed, chewy. Batch 1- February 2019: Caticorn, Groucho, Monocle, Sad Clown. Batch 2- August 2019: Pirate, Masquerade, Bunny, Cowboy.
Forgotten Empires- Wit Beer
NOTES
Forgotten Empires is a series out of Oakville that focuses on forgotten beer styles.
Our first batch is a Wit Beer . Open fermented in our modified original foeder and then conditioned with Coriander, Chamomile & Grapefruit Peel. Subtle flora and citrus aromas make way for notes of grapefruit, white bread, and wildflower honey that drink nice and light on the palate and finish with a light, but lingering, citrus acidity.
Formant
NOTES
Notes of peach and melon along with a slight floral aroma and that crushability of a lager.
Full Gamma
NOTES
Brewed with flaked, malted, and golden naked oats and hit with a heavy amount of Vic Secret, Azacca, and Mosaic hops. Notes of pineapple, papaya, grassy, and gummy candy.
Full Pomp
NOTES
Triple IPA with Strata, Galaxy, Citra, Azacca, and Vic Secret hops. Juicy sweetness and bright crisp effervescence. Notes of grilled peaches, overripe papaya, perfectly ripe cantaloupe, and some nice dank.
Gwyllion
NOTES
CULT OF OAK RELEASE August 2023. Open fermented. Mixed fermentation Ale with Rosemary, Rose Hips, and Hawthorn Berries.
Hermanos
NOTES
Oatmeal Milk Stout with Chocolate, Cinnamon, Ancho and Guajillo Chiles.
Chocolately sweet with a robust, earthy cinnamon kicker. It's like you ate a delicious, freshly made chocolate stuffed churro right after you housed some spicy, fried quesadillas. The churro isn't spicy, but the heat is still lingering on your tongue and on your breath with each exhale. If you like it spicier, let it sit out for a bit and raise the temperature a few degrees.
Label designed by Bryan Molloy @popcorn_ink
I (Still) Can't Go Anywhere But Here
NOTES
Double Dry-Hopped Double IPA with Sabro, El Dorado, and Centennial Cryo hops. Aromas of citrus zest and overripe melons. Notes of cantaloupe, coconut, honeydew, and lime.
I Can't Go Anywhere But Here
NOTES
Double Dry-hopped with Strata, Mosaic, and Azacca Cryo. Notes of pineapple, orange peel, grass, and lemon popsicle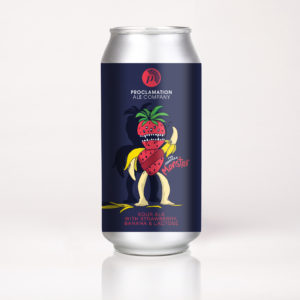 I've Created a Monster
NOTES
Sour Ale with Strawberry, Banana, and Lactose.
Initiation's Over
NOTES
With a look of golden straw, aromas of banana runts, pink peppercorn, and grapefruit rind, and flavors of fresh banana and zesty grapefruit Prosecco notes, backed by cracked black pepper.
Keraterra
NOTES
100% Brett fermentation in oak barrels with a single strain of Brettanomyces (Brett C) and dry-hopped prior to packaging
Lazarus
NOTES
Aged in Woodford Reserve bourbon barrels for 10 months and refermented on Merlot grapes for 3 months. Jet black in color with a fluffy rose gold foam. The nose is strong of bakers chocolate and whiskey char, along with an earthy rich sweetness that is intoxicating just to smell. The chocolate remains in the taste but in a completely new dimension. Its chocolate ganache flambayed in limoncello, mixed with your glass of Merlot. Subtle grape tannins linger pleasantly and perfectly tie it all together.
Let The Smoke Clear
NOTES
A 4.20% abv Session IPA with CTZ, Vic Secret, and Azacca hops.
Hazy AF with floral, dankness, and spice on the nose. Smooth, pillowy, and very easy to throw back, this beer has herbal notes along with flavors of grass, pine, passionfruit, and citrus, and finishes with a little bit of bite.
Lunar Bodies
NOTES
Bier de Garde Aged in Whiskey Barrels w/ Orange Peels.
Open fermented in third use whiskey barrels with orange peels from our friends at Fully Rooted, Lunar Bodies pours a bright orange color and bursts with aromas of orange peel and light notes of vanilla. Flavors of orange pith meld with light notes of oak and char from the barrel. Mild tart and mild funk.
Mimosionally Challenged
STYLE
Mimosa-Inspired Ale
NOTES
Mimosa-Inspired Ale with Riesling Grape, Orange, Peach, Pink Guava, and Lactose. Brunch vibes all day long with this mimosa in a can that brings delicious notes of grape, orange, floral, and honey.
Moon Destroyer
NOTES
Brewed with cacao nibs, Barrington coffee & lactose
Moon Presence
STYLE
Belgian Dark Strong Ale
NOTES
Belgian-Style Dark Strong Ale (Belgian Quad).
Aromas of banana runts and caramel on the nose. Medium bodied with notes of caramel, marzipan, honey, figs and dates. Super smooth from the start to its dry, semi-sweet finish, this 10.8% abv liquid is not boozy and will age gracefully.
Mystery Hack
NOTES
Citra, Centennial Cryo, and Talus hops. Beckons you with robust aromatics of rose petal, tropical fruits, and sage. It has a lingering mouthfeel as your taste buds explode with notes of juicy cantaloupe, lemon, citrus, and pink grapefruit, with a perfect bitter zing finale from the Centennial Cryo.
Newmanclature
NOTES
Aromas of Dubble Bubble, cantaloupe, and sweet orange peel. Velvety, smooth mouthfeel with flavors of clementines, cantaloupe, and candied lemon.
Label design by Popcorn Ink.
Nooit Rust
NOTES
No Rest. Ripe banana hits you on the nose followed by flavor notes of banana, raisin, and fig. Malty, smooth sweetness and a sneaky 7.7% abv. Heerlijk!
Not Nearly Everything
NOTES
Gose with Lime Zest and Juniper Berries. Aged for 9 months in stainless. Lightly tart with Mojito vibes and notes of frozen limeade, blueberry lemon pastry, and Chewy Sweetarts.
Oooh! Plumberries
NOTES
With plums, blackberries, and lactose
Pearanormal
NOTES
Oak Aged Foeder Beer & Pear Cider blend. The perfect balance of bright citrus acidity, sweetness, dry cider notes, smokiness, and funk.
Penultimate Unicorn
NOTES
Our first triple dry-hopped Triple IPA combines of our first 3 Derivatives; Galaxy, Citra, and Mosaic. It slams your tastebuds with notes of mango, cantaloupe, and papaya. The depth of fruit flavor belies an assertive, balanced, and pleasantly bitter backbone that herbaceously beckons you to take another sip.
Pieces or Peasies?
NOTES
Imperial Stout with Chocolate, Peanut Butter, and Lactose. But the question is... how do YOU say the name of those tasty little chocolate and peanut butter candies?
Pixelizer
NOTES
Bone dry with lively carbonation, but berry sweet from its refermentation on tart cherries and black currants. Dubbed our "Fruit Brut", it's our take on the Brut style.
Plasmatic
NOTES
Blonde ale fermented in oak with blood oranges
Polychrome
NOTES
RETIRED- 2016. Fermented and matured in red wine and whiskey barrels with our house mixed culture. This name is now used for a Berliner Weisse.
Postcursor
NOTES
Fermented and matured in oak with multiple strains of Brettanomyces, Lactobacillus and other local, wild yeast.
S'moregasbord
NOTES
with graham crackers, marshmallow, chocolate, vanilla & lactose
Same Beer Different Label
NOTES
Dry-hopped with Vic Secret, Mosaic, and Comet. Notes of orange pith, kiwi, grass, and mango
Sarah Cynthia Sylvia Stout
NOTES
This medium bodied stout has bright flavors of candied orange peel and pine. A mild hop bitterness, from the added Centennial and Sabro hops, gives way to flavors of roast malt and coconut. Make sure to remember Sarah Stout, And always take the garbage out!
She Doesn't Even Go Here
NOTES
Classic, no frills Belgian Tripel. Straw yellow, medium bodied, Abbey-inspired ale.
Laced with flavors of Belgian spices, Italian cherry soda, banana runts, and lilac wine.
Spiral Stares
NOTES
with Chardonnay Grapes.
Sponge Fingers
NOTES
Brewed with oak staves in the kettle and conditioned on cacao nibs and vanilla. Contains lactose.
Sun Destroyer
NOTES
Brewed with cacao nibs and dark candy sugar
Team Flavorpants Vol 1
NOTES
With lemongrass, lime zest, and sea salt
Thanks for the Albatross
NOTES
With Grapefruit and Rosemary
The Amazing Adventure of the Alpaca Magi
NOTES
The 1st variation in our Alpaca Magi series: with raspberries.
Batch 1 (500mL Bottle)
Batch 2 (12oz Can): Released 4/30/19
The Ender
NOTES
Fermented and matured in oak for 1 year, refermented with apricots and white peaches, and dry-hopped with Galaxy hops shortly before packaging
The Eternal Void of the Alpaca Magi
NOTES
The Alpaca Magi wandered through the deepest, darkest depths of nothingness to find this magical liquid. This blended dark sour was fermented and aged in Woodford Reserve bourbon barrels for 9 months, then conditioned on tart cherries, plums, black currants, and raspberries for one year.
The Floor is Barleywine
NOTES
Velvety warming layers of toffee, sugar plum, fig, and caramel with undertones of grapefruit and citrus.
The Infinite Ascension of the Alpaca Magi
NOTES
The 2nd variation in our Alpaca Magi series. Blonde ale fermented in oak with raspberries, blackberries, blueberries, and cherries
The Mystical Resurrection of the Alpaca Magi
NOTES
A blend of ales fermented in both oak Foeders and Woodford Reserve bourbon barrels. It was conditioned on locally sourced blackberries and raspberries for a year and then refermented on Merlot grapes to finish. It has aromas of a freshly baked jelly donut, macerated grapes, and berries galore with lime zest sprinkled over. A smorgasbord of tropical and stone fruits and berries abound in this tart punch with grape tannins coating the tongue leaving you wanting more!
The Tropical Excursion of the Alpaca Magi
NOTES
The 5th variation in our Alpaca Magi series. Ale fermented in oak foeders with tangerines, passionfruit, mangoes, and blackberries.
The Unyielding Wrath of the Alpaca Magi
NOTES
The 3rd variation in our Alpaca Magi series: with cherries, black currants, and plums.
Batch 1 (500mL Bottle)
Batch 2 (12oz Can): Released 4/30/19
Tiny Brite Tanks
NOTES
With Mosaic, Vic Secret, and Galaxy hops. Notes of orange rind, pineapple, and grapefruit.
Tiny Little Hexes
NOTES
A lower ABV version of our Black Hexes stout
Tiny Little Sticks
STYLE
Dry-Hopped Rice Lager
NOTES
Pours a pale golden yellow and bursts with sweet floral aromas with a side car of earthy hops. It drinks light and crisp with floral and herbal notes up front, finishing off with a smooth, rice sweetness. With Saaz and Sorachi ace hops.
Used Napkins
NOTES
Oak Aged Ale with Second Use Red White Grapes
Second release: Feb 2022- 500mL bottle Original release- 12oz can
Verblüffen
White Napkins
NOTES
Batch #1 (12oz Can): with Chardonnay and Gewürztraminer grapes. 9.6% abv (released May 7, 2019)
Batch #2 (Draft Only): with Sauvignon Blanc grapes. 9.2% abv (released July 2019)
Batch #3: with Viognier grapes. 9.2% abv (draft released November 2019, cans released December 14, 2019)
Wien
NOTES
With Cabernet and Zinfandel Grapes. The sophistication of a wine, but the crispness and crushability of a lager.
Wish I Could Turn You Back into a Stranger
NOTES
Aged in our oak foeders for close to a year, this Brett forward mixed-ferment IPA is dry and effervescent, mildly tart, and billows forth with aromas and flavors of zested lime, muscat grape, pineapple, and lemon Italian ice.
Xenith: The Final Form
STYLE
Salted Caramel Imperial Stout
NOTES
With volcanic black sea salt, Dutch cocoa, vanilla beans & lactose
XP1
NOTES
Our first batch of our newest R&D IPA, meant for experimenting and trying new processes, hopping techniques, hop combinations, and so much more! This batch was an experiment using some hop varietals we haven't used much, in copious amounts in the whirlpool, utilizing some newly researched hop theories. We then dry hopped it heavily with some known variables (Nelson and Vic Secret, similar to "I Actually Exist") to see what sort of push that whirlpool technique gave the beer. XP1 gives us a bit more depth of hop character, with a little bit of bitterness and notes of candied lime, white grape, citrus, lemon zest, and a little grassiness. Released 10/16/20
Zzzlumber
NOTES
Aged in Woodford Reserve bourbon barrels and conditioned with vanilla beans, coffee, and cacao nibs